Enjoy quality coffee

with social impact.
We connect your company directly with producers of first-class, sustainable coffee.
Find better coffee for the office
with or without machine.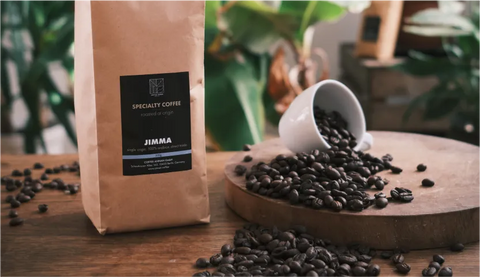 For the office
Try our house mix for the fully automatic machine. You can expect chocolate aromas and a nice crema.Share some information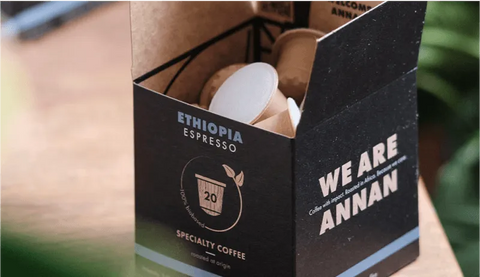 Wooden capsules
Without microplastics and aluminum. Completely biodegradable, 100% made from renewable resources and Nespresso compatible.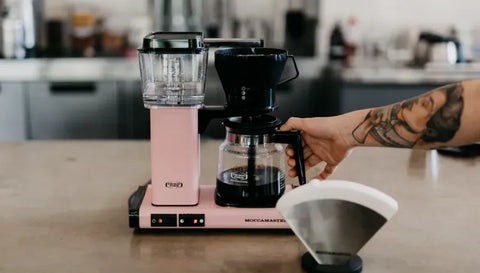 Filter coffee
Filter coffees are our absolute passion. Discover the fantastic world of our specialty coffees.
The stress-free coffee subscription.
Get your coffee directly from the producers and leave more value in the coffee countries.
It works very simply. You will receive a reminder email three days before your subscription renews. You can now change, pause or cancel your subscription. Or you can just sit back and let the magic happen.
Away
Free & CO,-neutral shipping
Maximum added value in the coffee country
Can be canceled at any time
Scale-up
10 - 25kg per month
Away
Free & CO,-neutral shipping
Maximum added value in the coffee country
Can be canceled at any time
Rockstar
25 - 100kg per month
Away
Free & CO,-neutral shipping
Maximum added value in the coffee country
Can be canceled at any time
Many locations and larger quantities?
We will help you create a concept for your company/café
Measure the impact of your company
Click here for the trial package
For a coffee tasting in the office
Free & CO,-neutral shipping
Roasting in the country where it is grown
many advantages.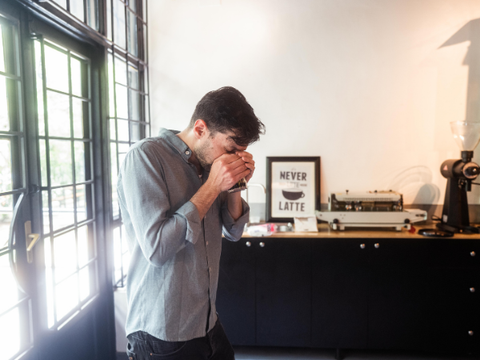 Better quality -
to you.
After hundreds of coffee tests, we have selected only the best beans. We focused on bringing out the natural sweetness of the coffee.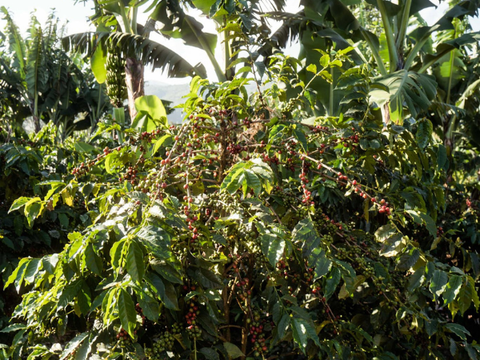 Sustainability -
for our planet.
Organic farming has positive effects on our climate. We place a strong focus on agroforestry to promote biodiversity and carbon sequestration.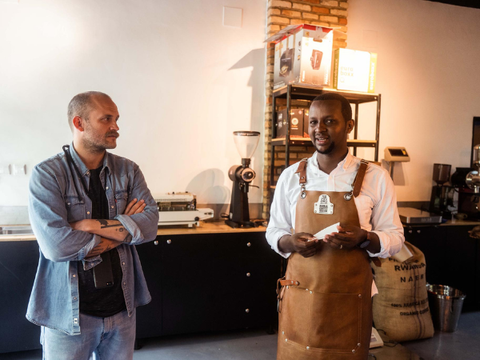 Transparency and fairness —
for all.
By working directly with producers, we ensure that more of the profits from coffee sales go back to the communities where the coffee is grown.
FAQ
We are here for you if you need help
Can't find the information you're looking for? Get it contact with us! We're happy to help.
Get in touch
Currently, 99% of coffee is shipped as raw material. This means that 90% of the countries of origin are dependent on financial support. We believe that keeping as many steps of the value chain as possible in the source countries such as Ethiopia will help to become more self-sufficient. That's why we're working with coffee producers to build a platform that enables trading in real products instead of raw materials.
We source specialty coffees, which are among the best coffees in the world. All of our partners are well-trained coffee experts. Our coffees are carefully drum roasted to our specifications.
And how! We put a lot of love and energy into product development. We tested hundreds of different types of coffee until we were satisfied. It took us almost 2 years to find our coffees.
Honestly, you don't need us for that. Our job is to help coffee countries become more independent. We would be happy if you choose roasted coffees from the country of origin, even if you do not use our service. However, our service also includes crowd shipping, which enables us to negotiate better shipping conditions. So transport will probably be cheaper with us ;) We also procure the green beans, we handle product development, quality management and import and export. There's an extra portion of love in every bag.
No problem! You will receive a notification three days before a subscription is renewed. This way you can easily manage your subscription and change the volume with each order. This is also possible for the SAVE subscription. Our team can advise you at any time.
Absolutely. We disclose all of our purchase prices.
Do you need to deliver to different locations? No problem! You can easily manage all your locations using the Coffee Annan dashboard. You decide whether you receive one invoice for all locations or a separate invoice for each individual location.
Even better. We do direct trading. We visit the producers regularly and only buy gourmet beans. Procurement of high-quality coffee allows us to pay farmers premium prices, which are always above the Fairtrade price. We believe this model is more efficient than the label industry and allows us and producers to shape the future together.‍
We deliver throughout the EU, Switzerland and Liechtenstein. We work with DHL, DPD, GLS, Fedex and Swiss Post to offer you a fast and reliable service.
We have a FLEX and a SAVE subscription. The FLEX subscription is billed monthly, but you can pause, change or cancel your subscription at any time. With the SAVE subscription you get a 10% discount on every order. Subscription is billed monthly for 12 months until renewed. You will receive a notification five days before the subscription is renewed. So you can easily manage it in your dashboard and find all invoices in one place.