Meld Dich bei uns
Wir machen Euren Kaffee im Büro besser.
Hol dir ein Angebot von unserem Team ein.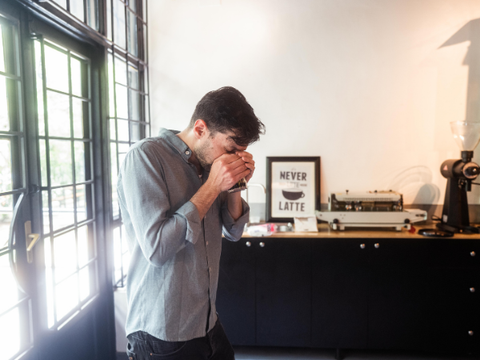 Better quality -
for you.
Through countless coffee tests, we have identified the crème de la crème of coffee beans in order to optimally bring out the natural sweetness of the coffee.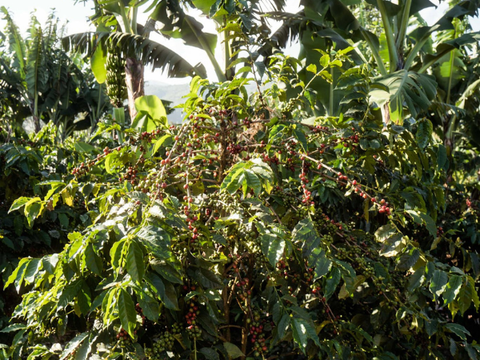 Sustainability -
for our planet.
Through our passion for organic farming, we actively contribute to climate protection. We rely on agroforestry to promote biodiversity and sequester CO2 - because we know that every step counts when it comes to protecting our planet.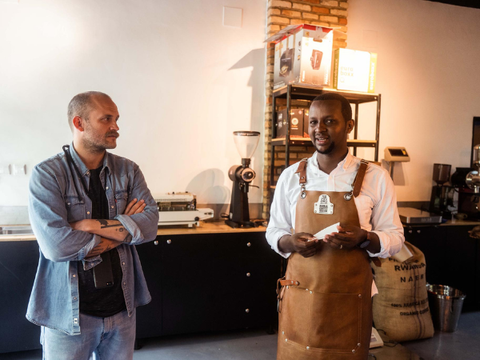 Transparency and fairness —
for all.
Our approach is simple but effective: by working directly with the producers, we ensure that every sip of our delicious coffee does something good. Because we believe that fair and sustainable collaboration is the key to a better future - both for coffee producers and for us as coffee lovers.
Find sustainable coffee for the office, with or without a machine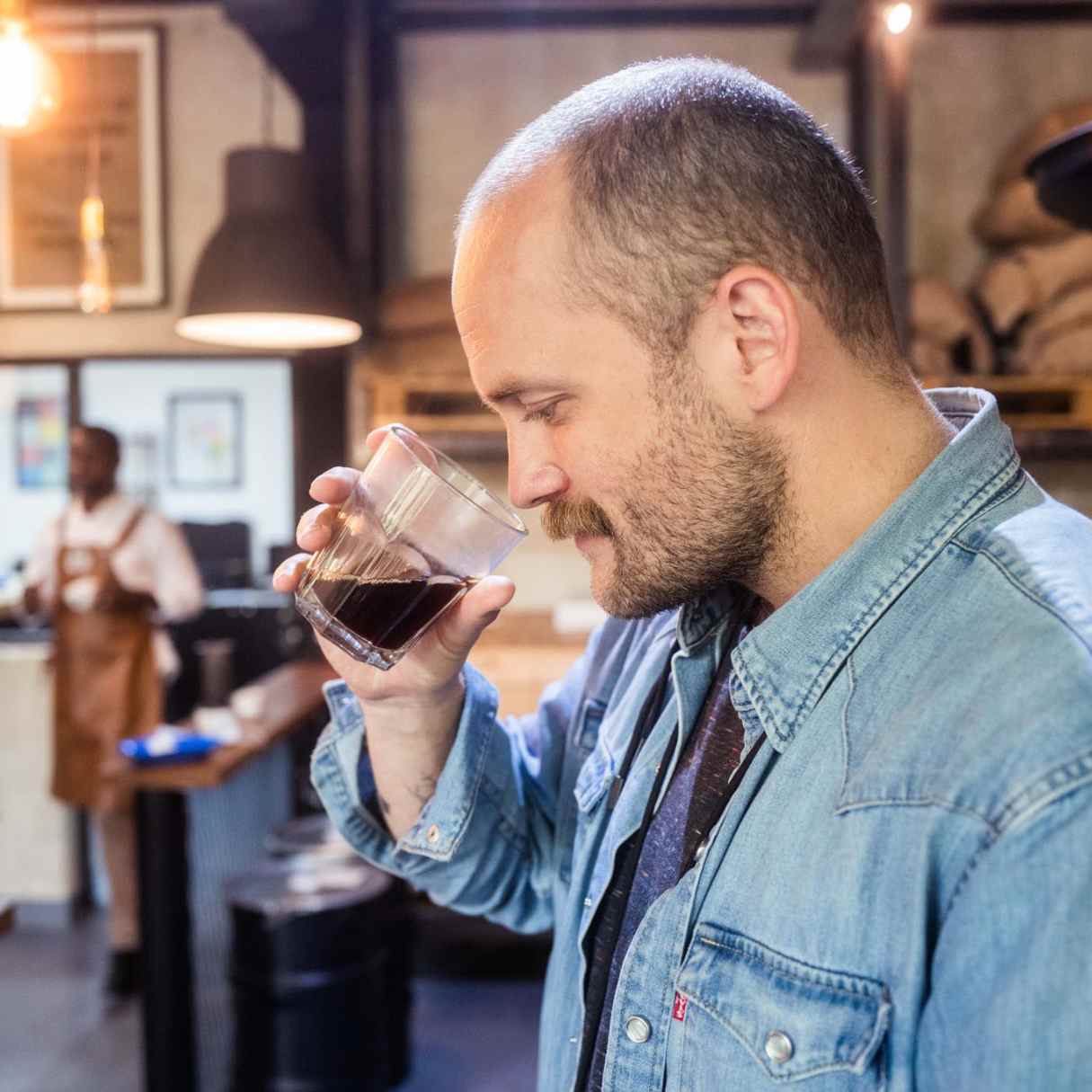 Coffee accessories
Our coffee scales are essential for making coffee in the office. They enable precise measurement of the amount of coffee, meaning that the coffee can always be prepared with the same strength and intensity. Combined with our high-quality coffees, an incomparable taste experience is guaranteed.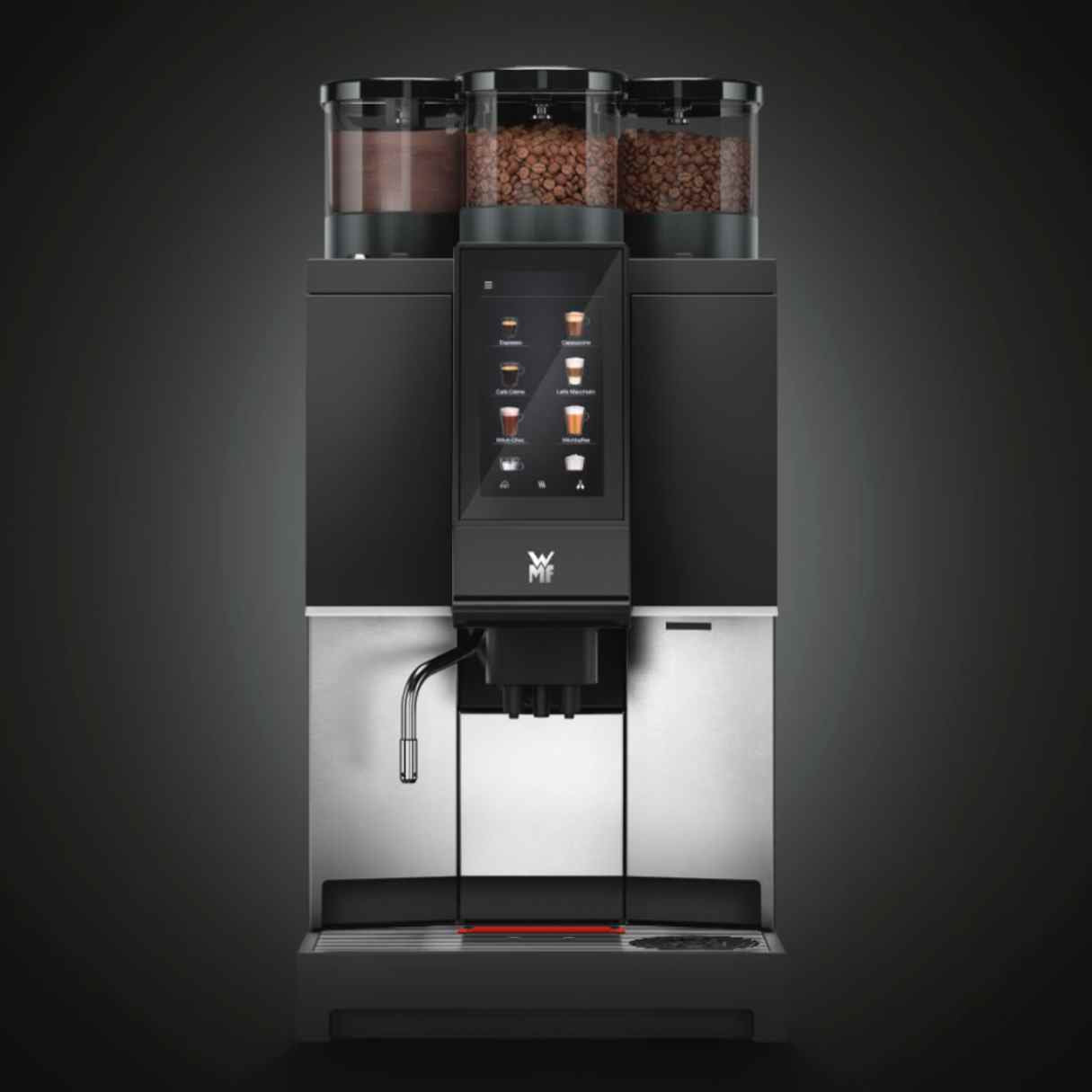 Coffee machines
With us you will find a wide selection of coffee machines for the most common brewing methods such as Chemex, Aeropress, Timemore, Fellow and V60 from Hario. A good coffee machine is essential for giving office employees quick and easy access to high-quality coffee.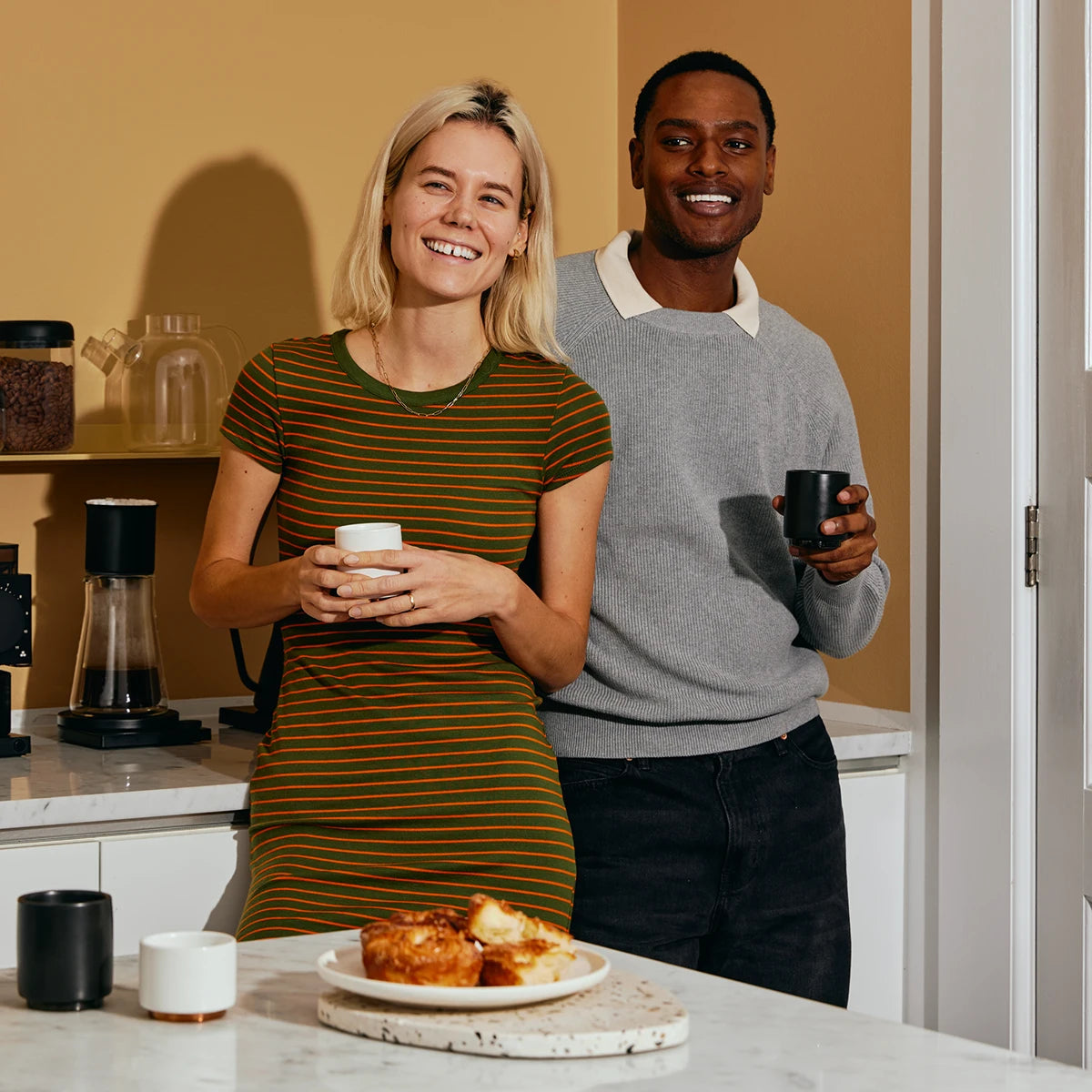 Service
Our goal is to understand your needs and provide you with the best advice. We are happy to assist you in matters of coffee machines and to perfectly match our coffee varieties to your machine. Contact us now to get more information and find the ideal coffee machine for your business.
From bean to cup: Benefits of roasting in the country of origin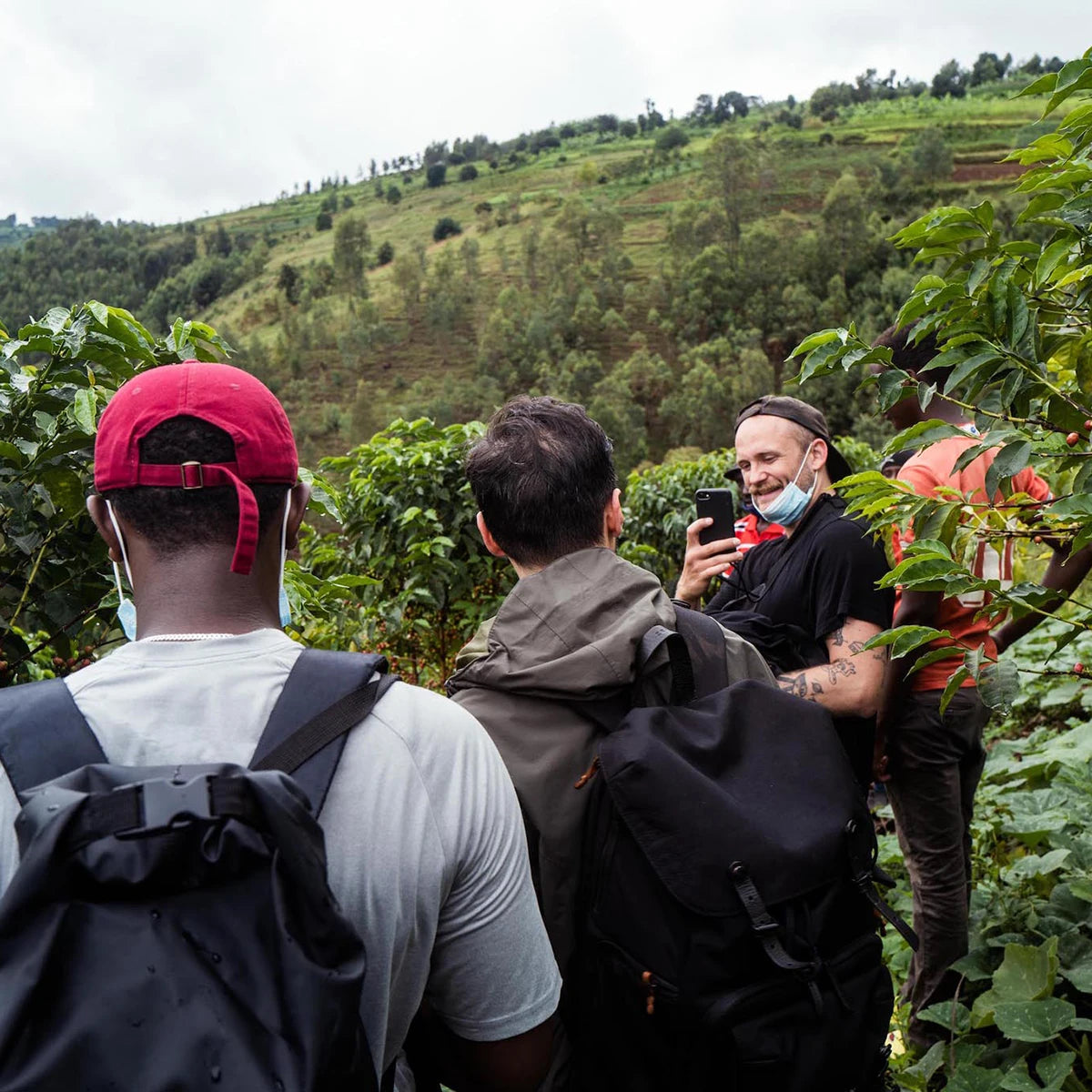 1. We maximize the added value in producing countries and guarantee coffee producers a fair income. Through our direct collaboration, we offer up to 300% more than the Fair Trade minimum price.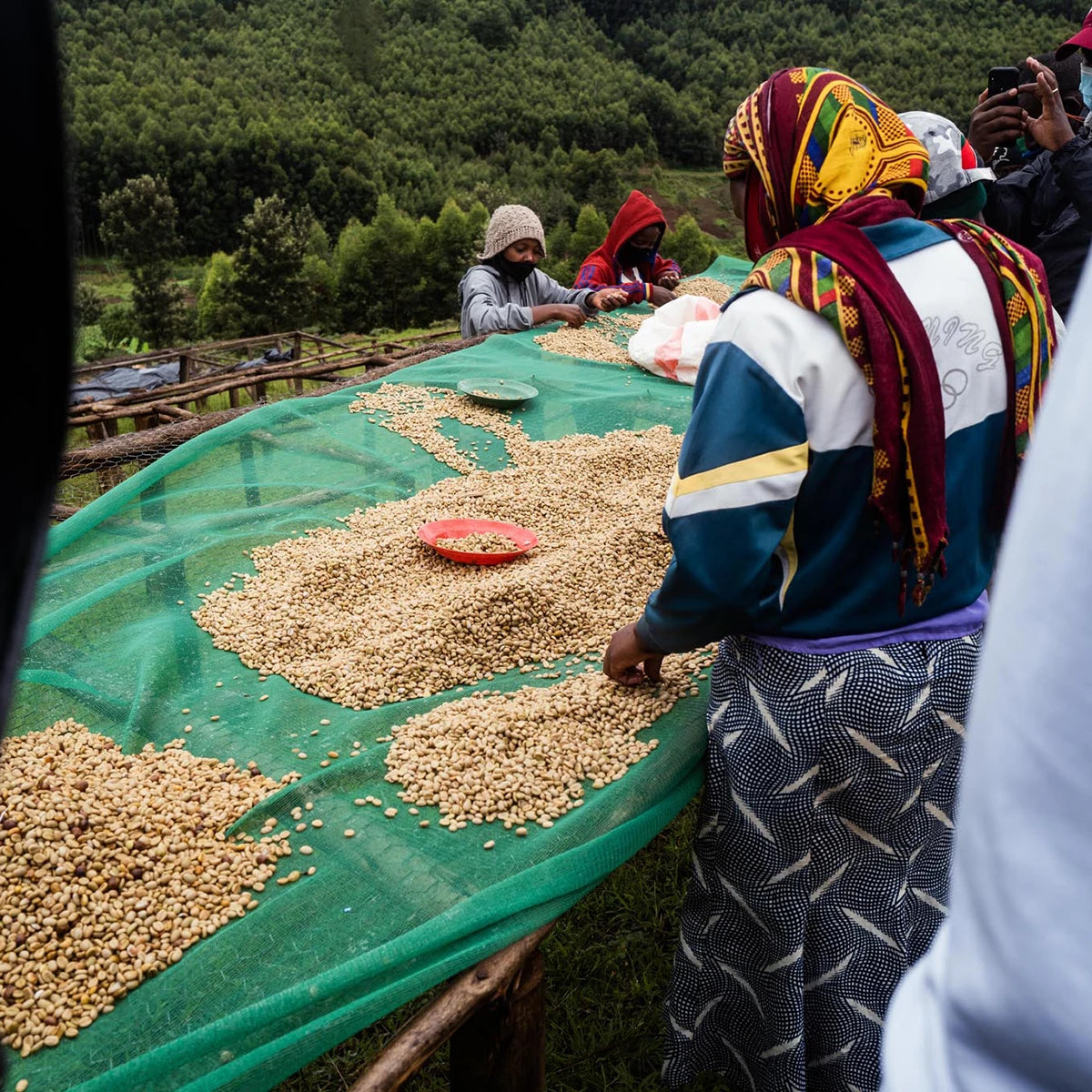 2. We promote women's empowerment in the coffee industry by sourcing our green coffees from women-led collaborations.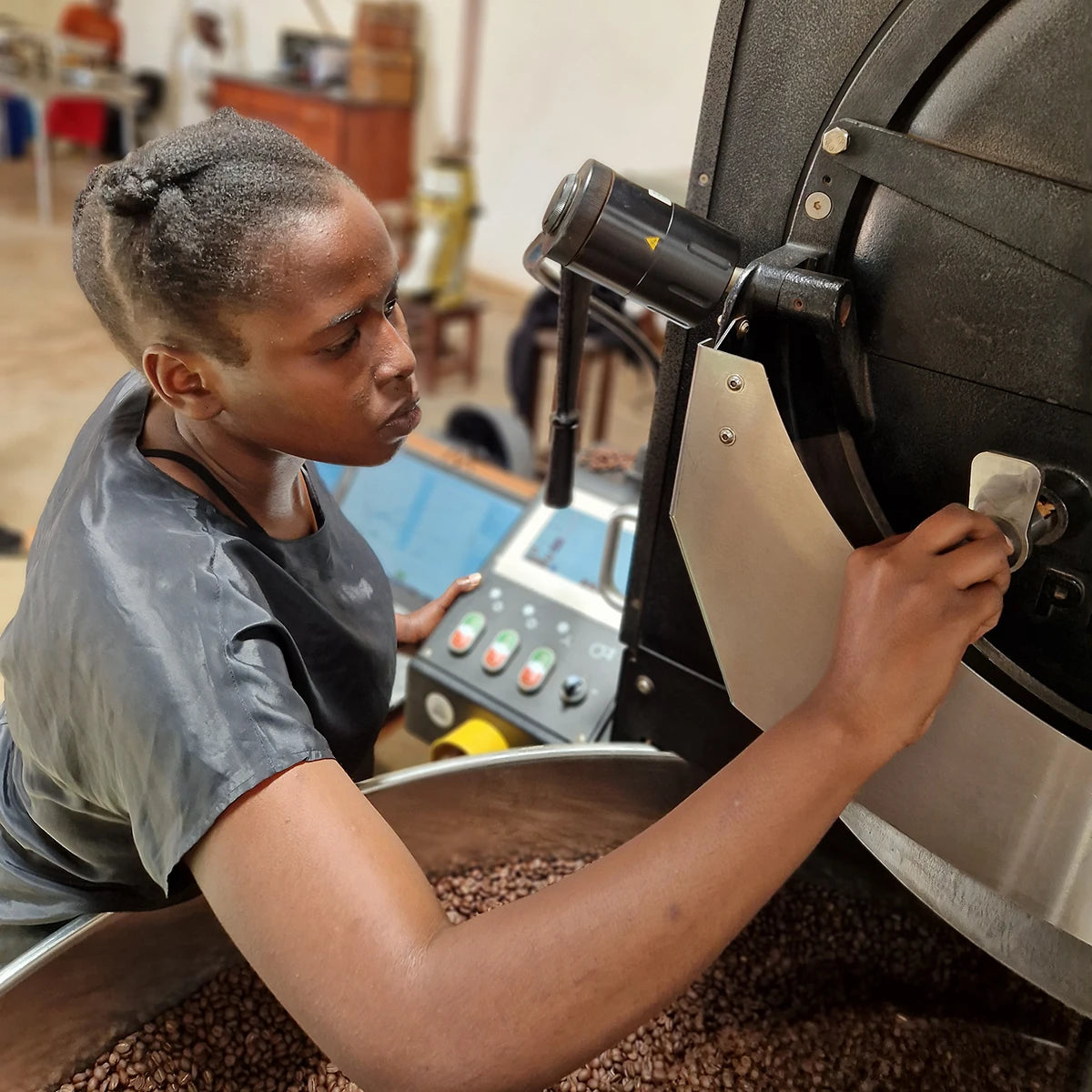 3. We promote economic growth , create employment opportunities and improve working conditions in coffee producing countries.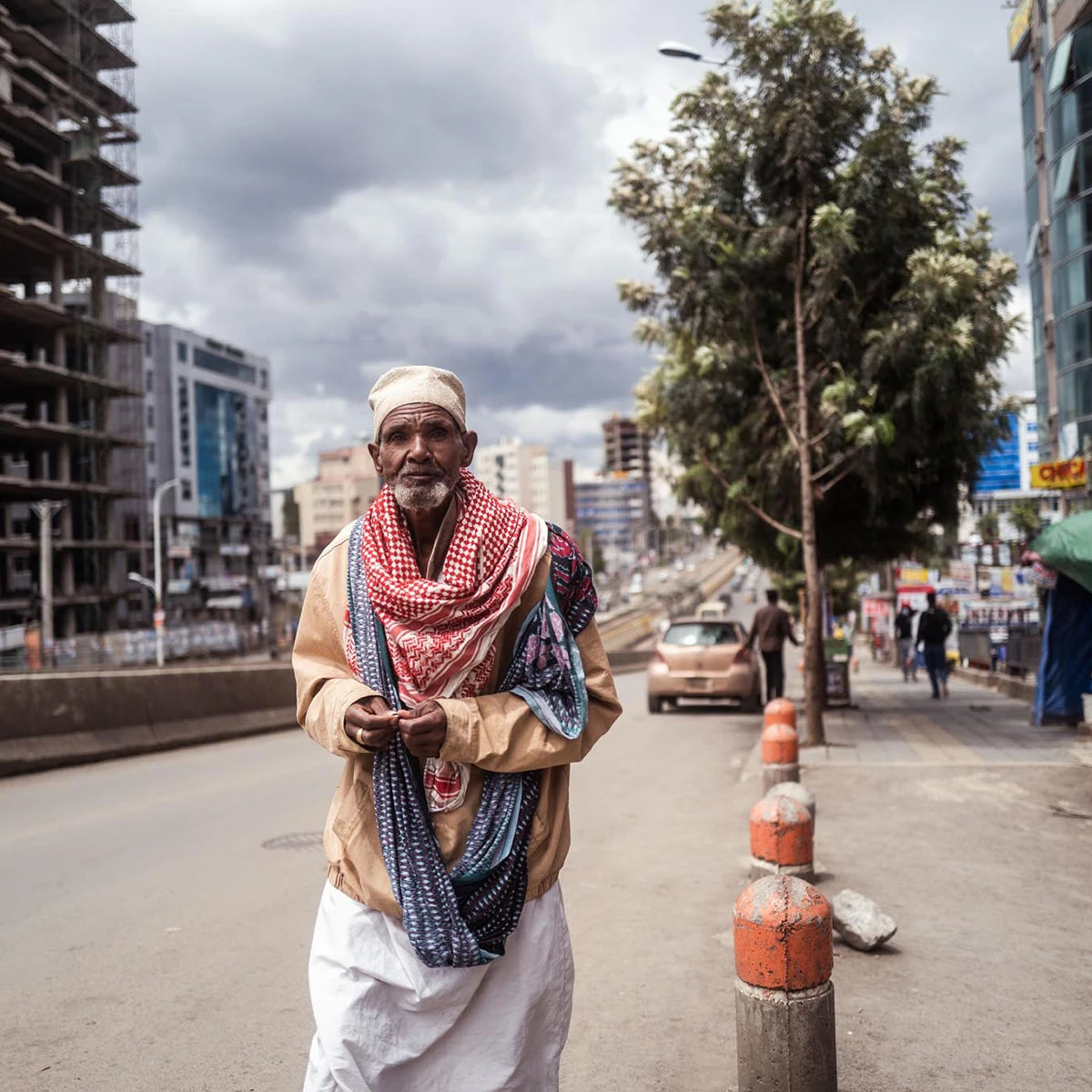 4. We provide the necessary infrastructure for the distribution of high-quality roasted coffee products instead of just purchasing raw materials.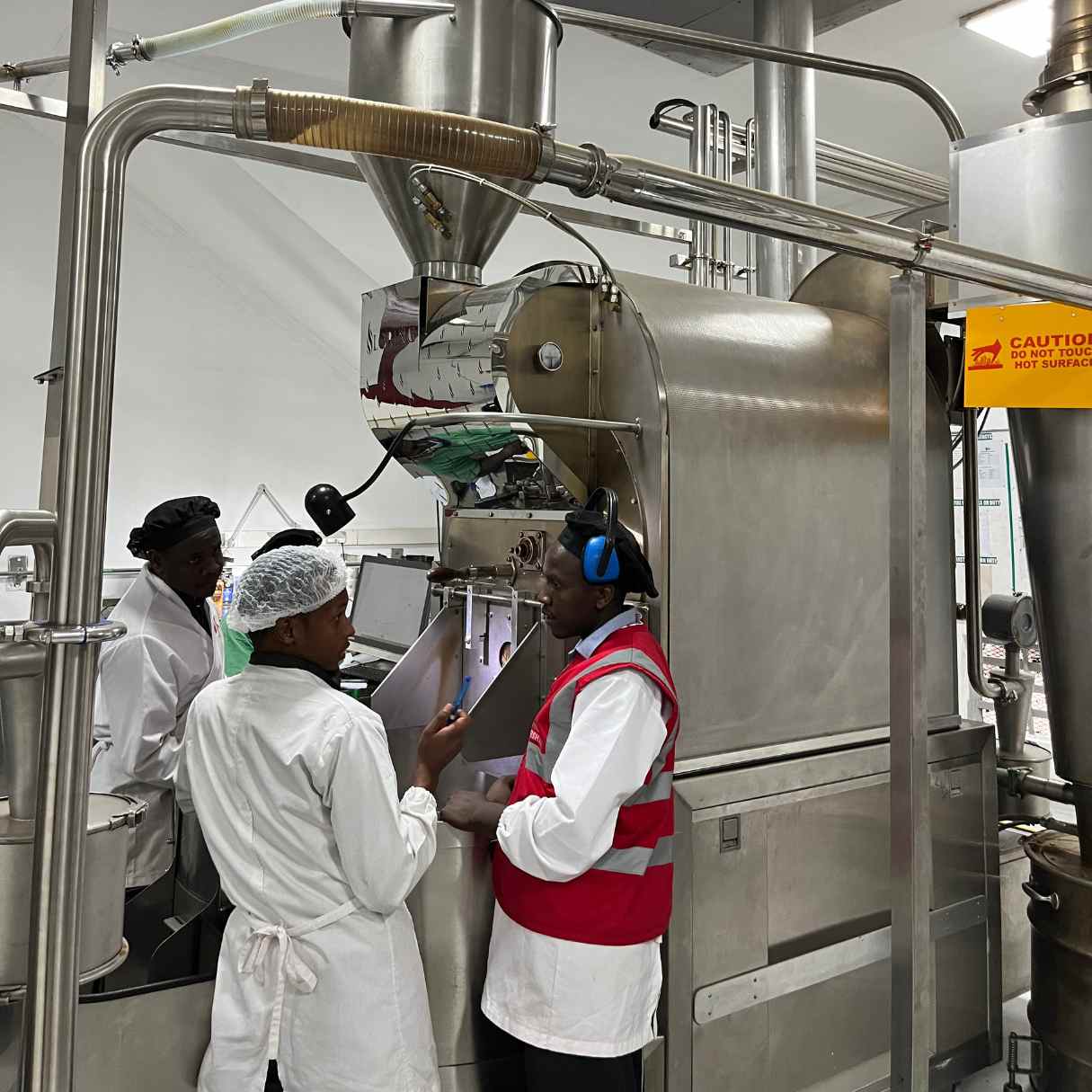 5. We actively advocate for equality by supporting various initiatives to end colonialism in the coffee industry.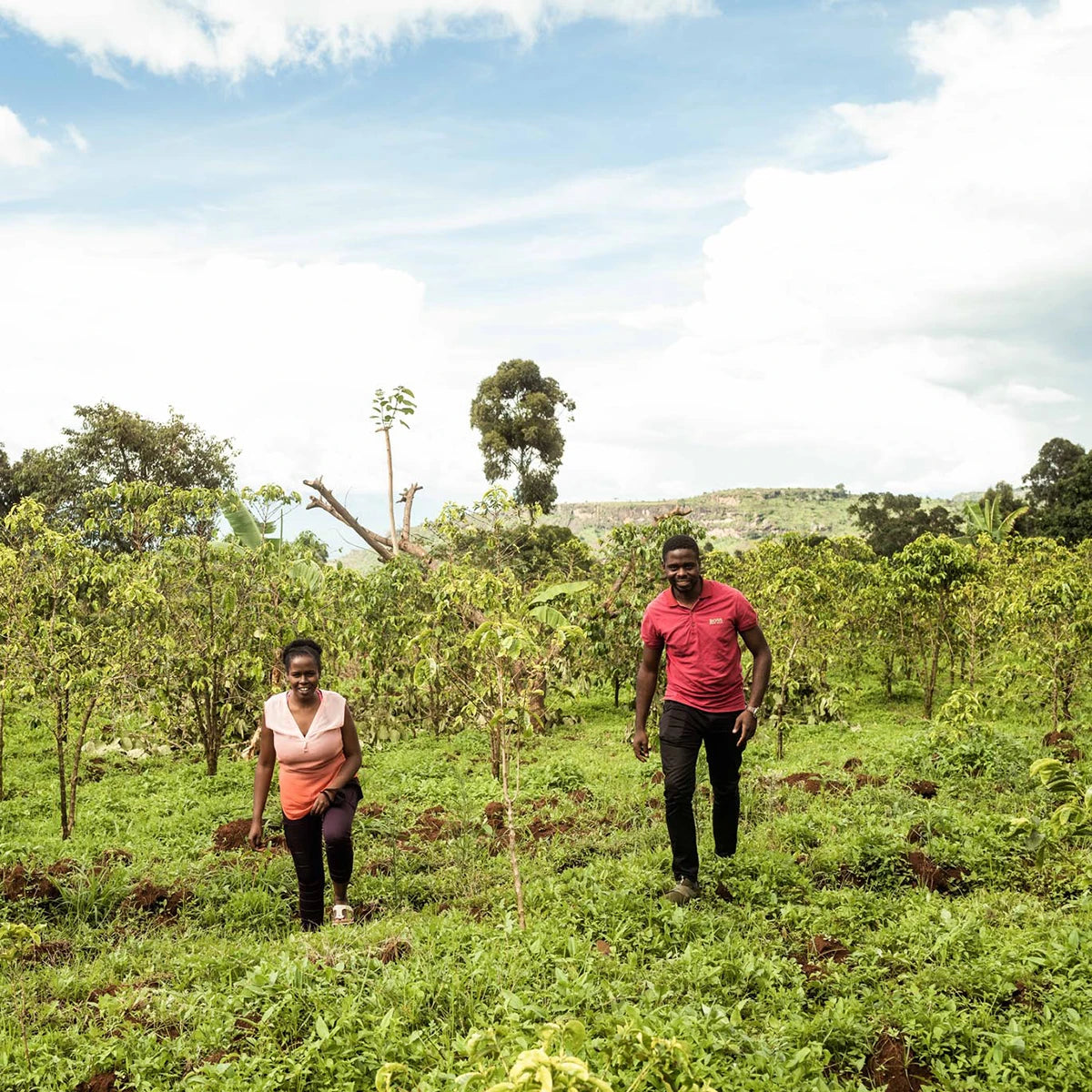 6. We promote sustainable agriculture and biodiversity through agroforestry. This results in a 50 percent reduction in CO2 emissions.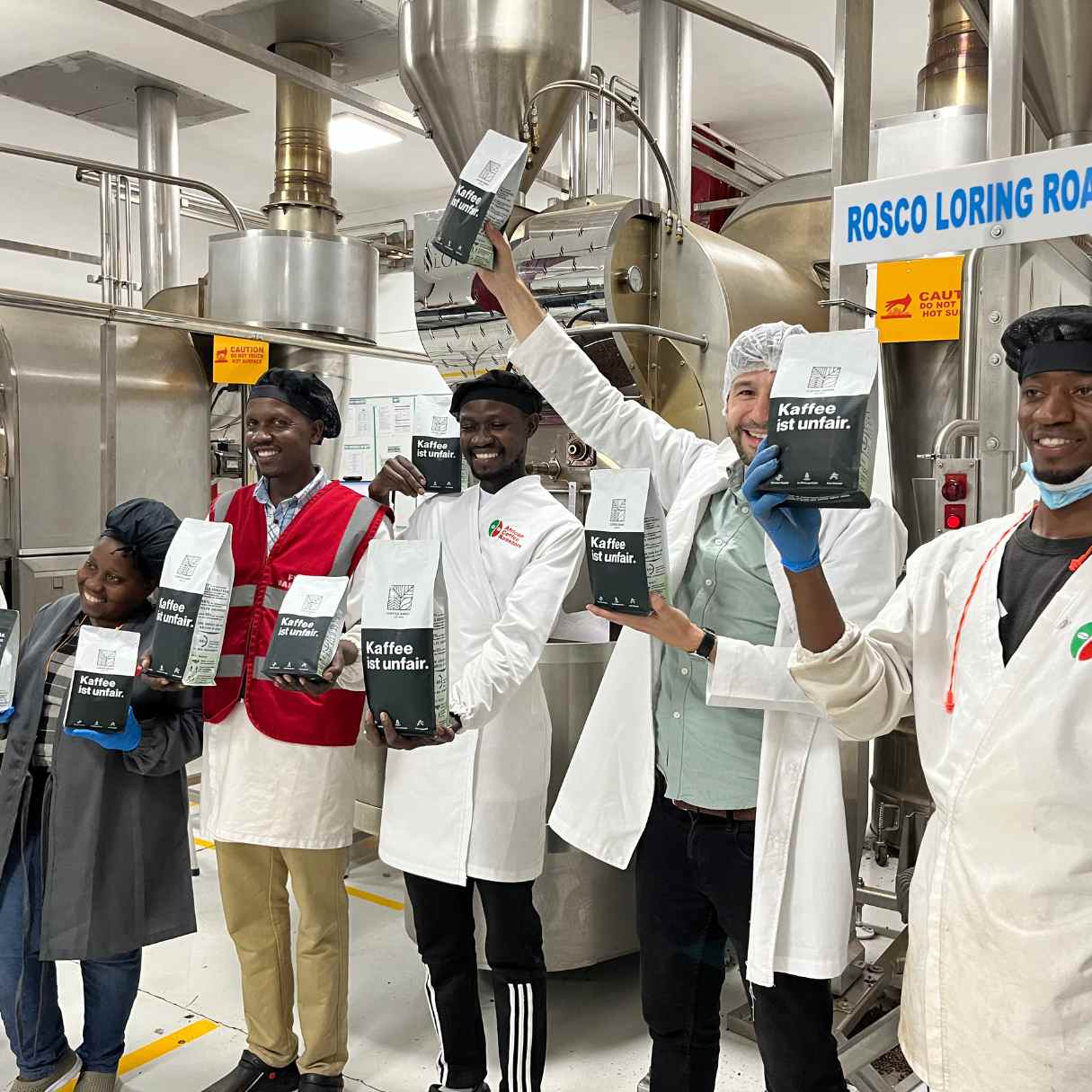 7. We work with a wide range of partners to address global challenges and share our knowledge, experience and resources.
FAQ
We are here for you if you need help
Can't find the information you're looking for? Get it contact with us! We're happy to help.
Get in touch
Coffee Annan wants to enable trading of finished coffee products instead of raw materials. The aim is to maintain the value chain in the countries of origin and thereby make the countries more independent.
We offer a FLEX and a SAVE subscription. The FLEX subscription can be interrupted, changed or canceled at any time and is billed monthly. The SAVE subscription offers a 10% discount on every order and is billed monthly for 12 months until renewed.
The amount of coffee needed depends on the size of the office and the number of employees. At Coffee Annan we can help you calculate the amount of coffee you need for your office. As a rule of thump. You can divide the number of full time employees by three to estimate your monthly consumption. For instance, 12 employees drink 4 kg of coffee per month.
The choice of coffee type depends on individual taste preferences. At Coffee Annan, we offer a wide range of coffees to suit the unique needs of your office. You can choose between coffee for fully automatic coffee machines, filter coffee or coffee machines with capsules.
Yes, we are a mission driven company. We are committed to fair and sustainable cooperation with coffee producers and promote organic agriculture and agroforestry. We are also committed to reducing our carbon footprint and supporting the local economy.
You can order our products directly via our website or our app. We also offer free advice to help you choose the right coffee.
Yes, we offer a variety of coffee machines for the office, including fully automatic and batch brewers. We will be happy to advise you on choosing the right machine for your office and also provide installation and maintenance services.
Even better! Coffee Annan stands for direct trade. This means we work directly with the cooperatives and avoid unnecessary intermediaries. In this way, we are committed to fair and sustainable cooperation with the coffee producers. The result: better coffee for you and better conditions in the growing regions.