Coffee with
social impact.
Goodbye, colonialism. These coffees are roasted in the growing countries. This means a fairer distribution of money along the entire value chain.
The problem of the coffee industry

Virtually all of the world's coffee leaves its place of origin as raw material. The roasting process in consumer countries is the largest markup in the value chain. This leads to an unfair distribution of profits.
Most of the money stays where we consume coffee and not where coffee is produced. That is not right.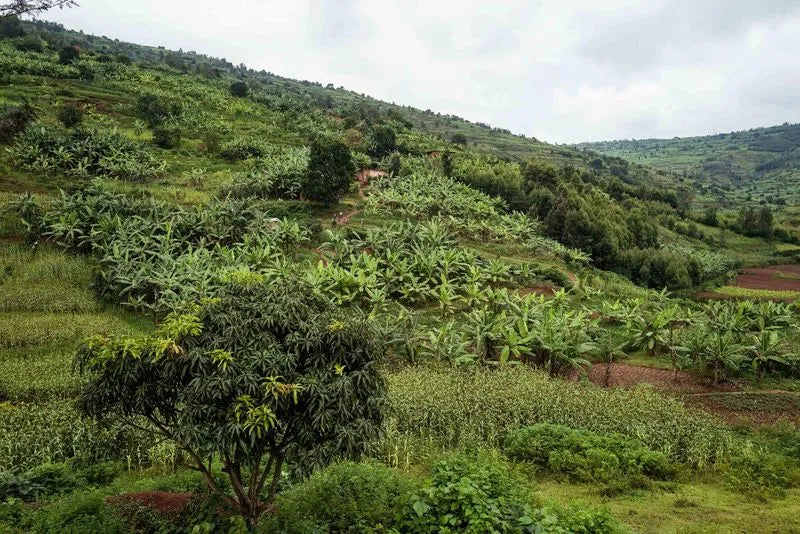 of coffee producing countries still rely on financial aid.


World Bank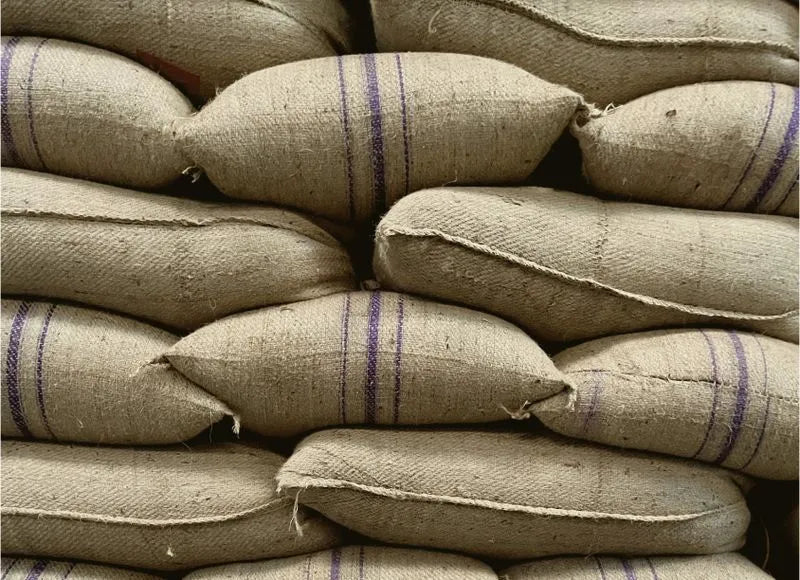 of coffee are imported into consumer countries as raw material.

ICO, Coffee Development Report 2019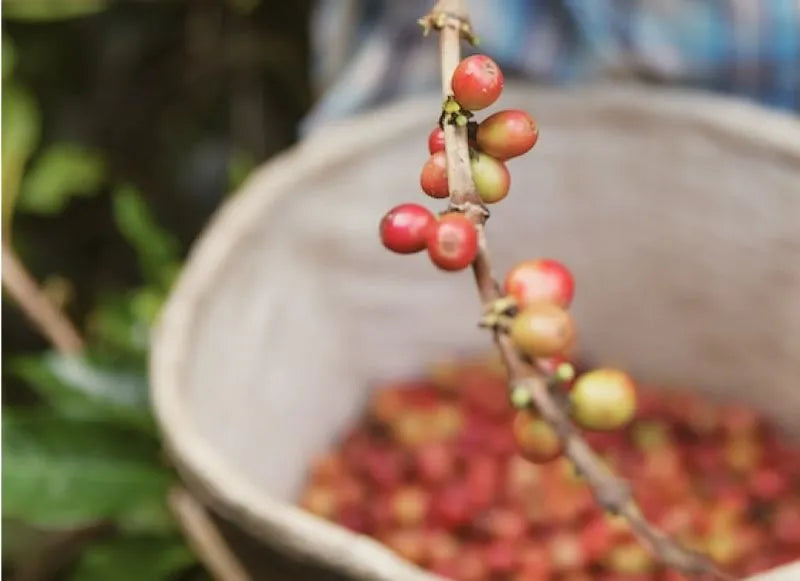 are spent on growing and processing coffee while roasting only takes about 20 minutes.

*approx. 9-10 months
To date, only around 10-15% of the total value remains in the growing regions. With Coffee Annan, around 50% of the value remains in the growing countries.*
Coffee Annan is not
just another coffee company.
We strive for a world where every consumer can be confident that their products are ethically sourced, contribute to equal opportunities and support the change needed.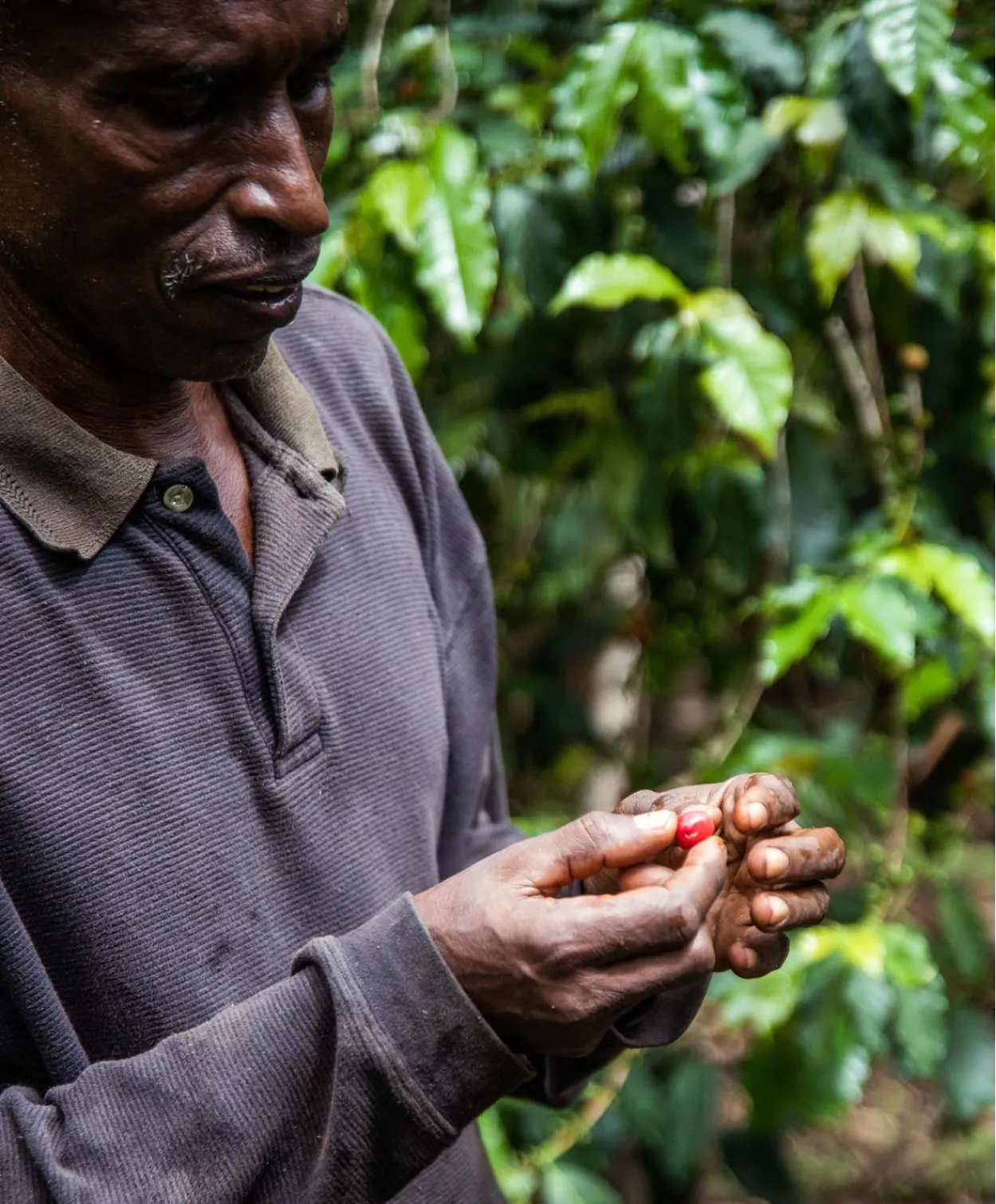 Coffee, but different
Roasted in the growing regions. This is trade on equal terms without colonialism.
Support for agroforestry
Agroforestry not only reduces carbon emissions and has socioeconomic benefits, but also helps improve water and air quality, soil health and wildlife habitat.
Socially responsible
Become part of the roasting at origin movement and give the producers the appreciation they deserve.
"The roasting-at-origin concept is a great one that benefits everyone involved in the coffee value chain."
Your coffee has one
big effect.
When you join our Roasted at Origin initiative, together we increase the value that remains in coffee countries by at least 300%.
Fair wages and economic growth through access to new markets (Europe)

Creation of new jobs in developing countries

Promoting sustainable agricultural practices and contributing to a circular economy

Even distribution along the coffee value chain

Fighting colonialism and inequality - strengthening the role of women in agriculture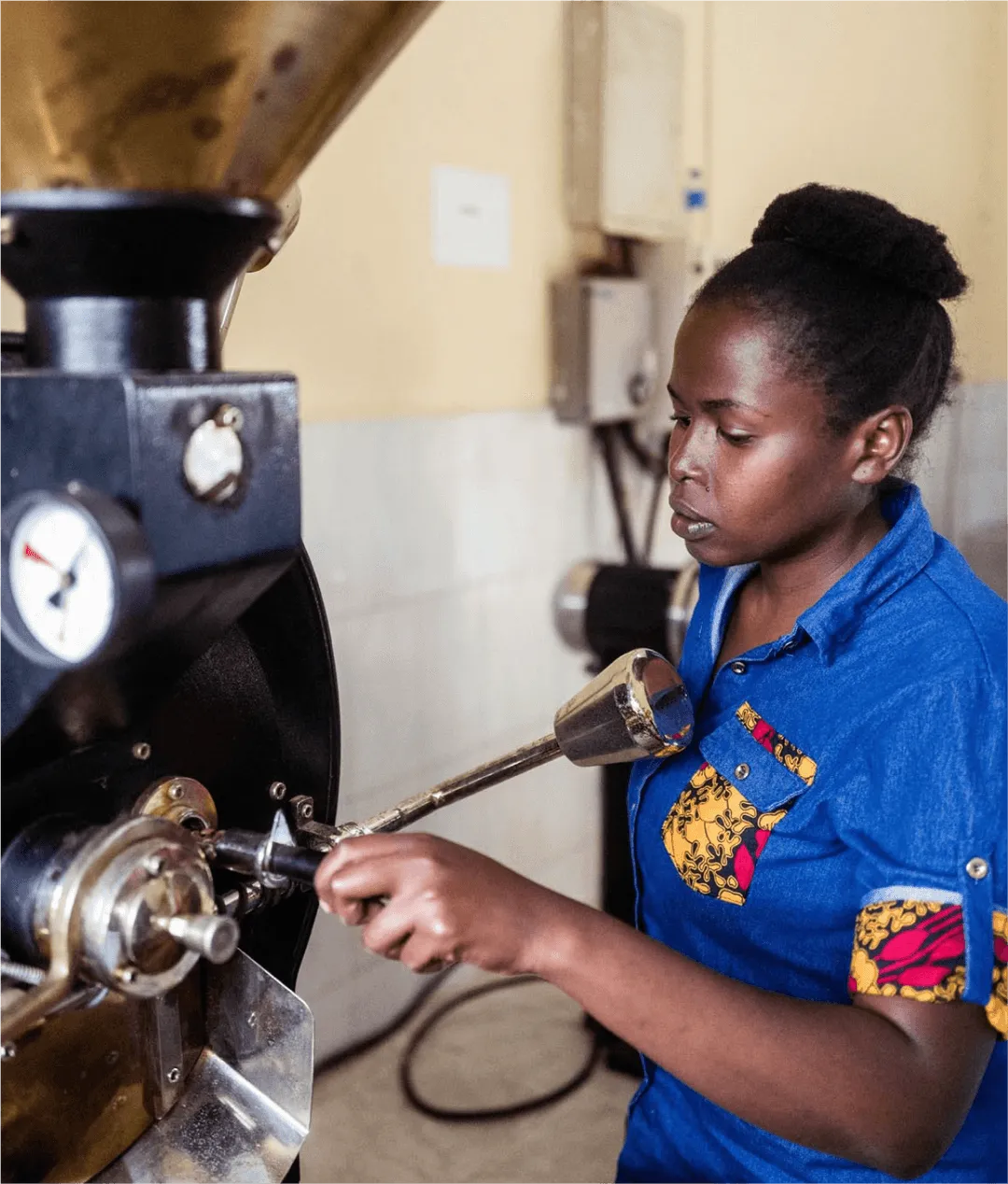 FAQs
We are here for you if you need help
Can't find the information you're looking for? Get it contact with us! We're happy to help.
make contact
Currently, 99% of coffee is shipped as raw material. This means that 90% of the countries of origin are dependent on financial support. We believe that keeping as many steps of the value chain as possible in the source countries such as Ethiopia will help to become more self-sufficient. That's why we're working with coffee producers to build a platform that enables trading in real products instead of raw materials.
We source specialty coffees, which are among the best coffees in the world. All of our partners are well-trained coffee experts. Our coffees are carefully drum roasted to our specifications.
And how! We put a lot of love and energy into product development. We tested hundreds of different types of coffee until we were satisfied. It took us almost 2 years to find our coffees.
Honestly, you don't need us for that. Our job is to help coffee countries become more independent. We would be happy if you choose roasted coffees from the country of origin, even if you do not use our service. However, our service also includes crowd shipping, which enables us to negotiate better shipping conditions. So transport will probably be cheaper with us ;) We also procure the green beans, we handle product development, quality management and import and export. There's an extra portion of love in every bag.
No problem! You will receive a notification three days before a subscription is renewed. This way you can easily manage your subscription and change the volume with each order. This is also possible for the SAVE subscription. Our team can advise you at any time.
Absolutely. We disclose all of our purchase prices.
Do you need to deliver to different locations? No problem! You can easily manage all your locations using the Coffee Annan dashboard. You decide whether you receive one invoice for all locations or a separate invoice for each individual location.
Even better. We do direct trading. We visit the producers regularly and only buy gourmet beans. Procurement of high-quality coffee allows us to pay farmers premium prices, which are always above the Fairtrade price. We believe this model is more efficient than the label industry and allows us and producers to shape the future together.‍
We deliver throughout the EU, Switzerland and Liechtenstein. We work with DHL, DPD, GLS, Fedex and Swiss Post to offer you a fast and reliable service.
We have a FLEX and a SAVE subscription. The FLEX subscription is billed monthly, but you can pause, change or cancel your subscription at any time. With the SAVE subscription you get a 10% discount on every order. Subscription is billed monthly for 12 months until renewed. You will receive a notification five days before the subscription is renewed. So you can easily manage it in your dashboard and find all invoices in one place.