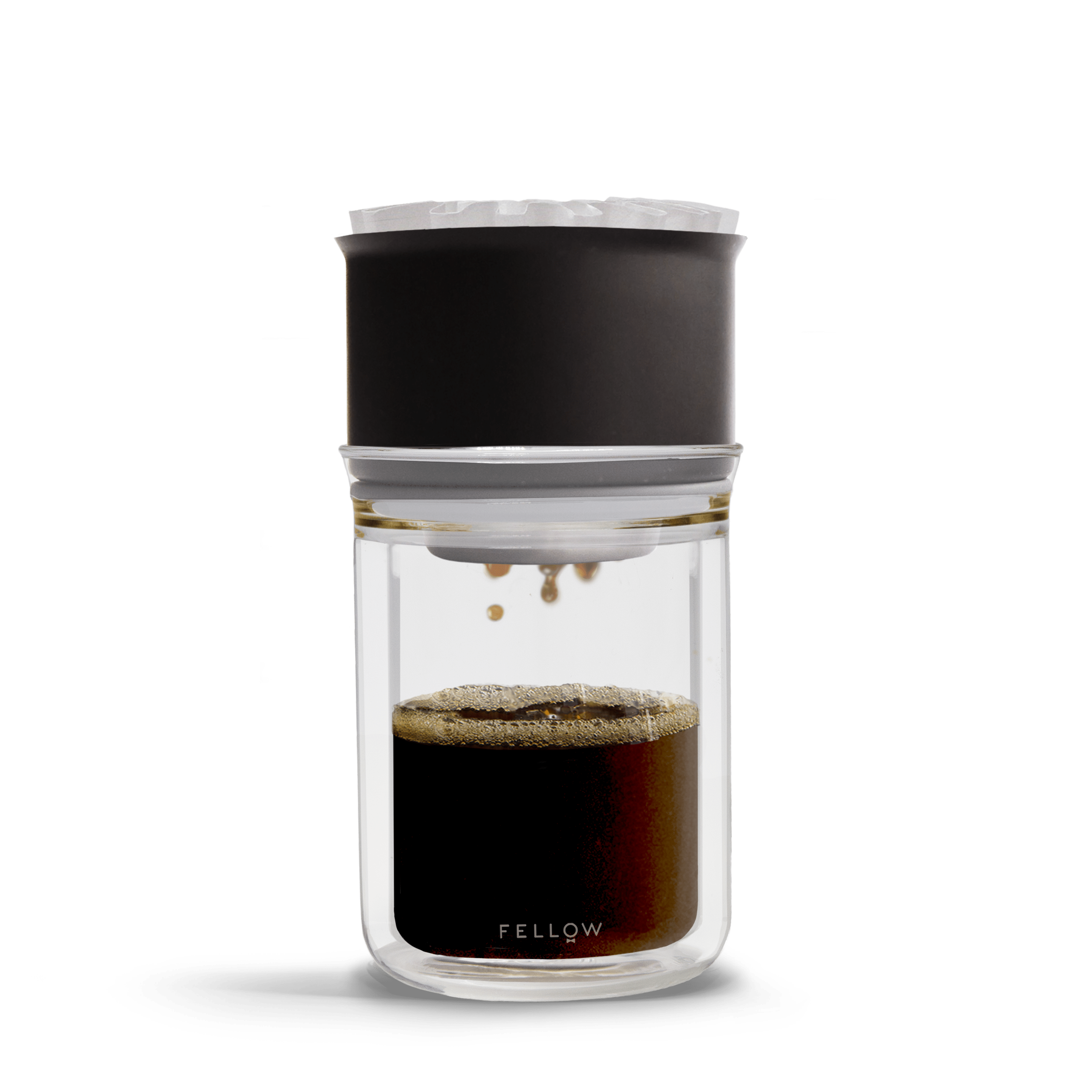 Fellow Stagg X Dripper Set
Stagg X Dripper-Set: Der Tassenspieler unter den Übergiesssets
Kaffee-Set für Genießer, die keine Kompromisse kennen
Im Stagg X Dripper Set steckt alles drin, was das Barista-Herz begehrt: 1 Stagg [X] Dripper & 1 Stagg Tasting Glass + 20 Papierfilter, um direkt loszulegen.
Egal, ob du Kaffeekönigin oder Brüh-Anfänger bist, der Stagg X Dripper ist dein Geheimrezept für gleichbleibend grandiosen Kaffee. Nutz die «ratio aid» für genau die richtige Menge an Kaffee, damit dein Mischverhältnis jedes Mal on point ist. Dank seiner Vakuumisolierung, der cleveren Neigung und einem Lochmuster, das seinesgleichen sucht, wird dein Pour-Over Kaffee zum echten Highlight.
Das 10oz | 295ml Tasting Glass ist ein Meisterwerk aus mundgeblasenem Borosilikat, verfeinert mit einem gebrochenen Rand, der jeden Schluck zu einem Fest für die Geschmacksknospen macht. Und weil wir an alles denken, packen wir gleich 20 passende Papierfilter dazu. Da kann der Tag kommen, wie er will!
Coffee Annan is not
just another coffee company.
We strive for a world where every consumer can be confident that their products are ethically sourced, contribute to equal opportunities and support the change needed.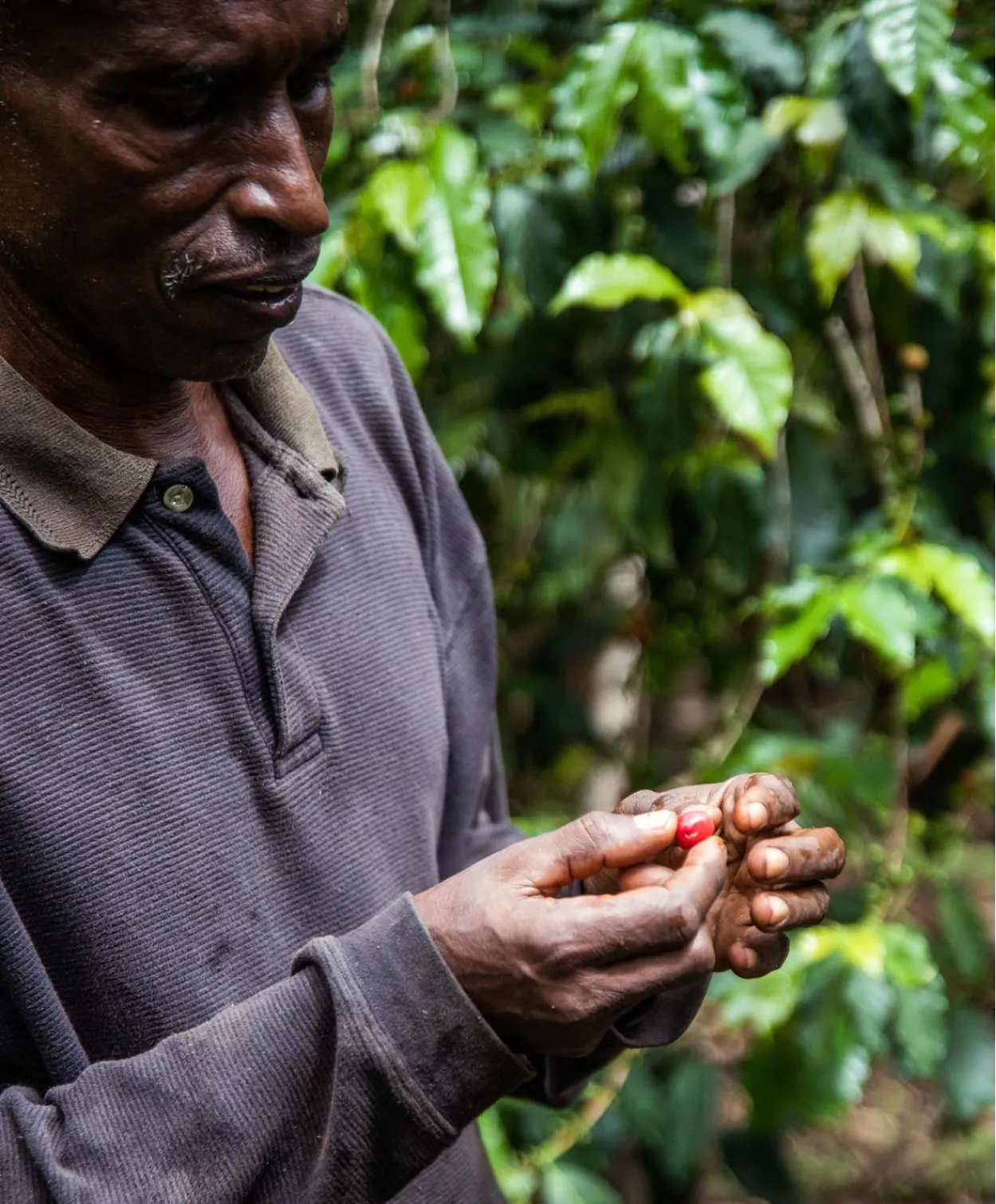 Coffee, but different
Roasted in the growing regions. This is trade on equal terms without colonialism.
Support for agroforestry
Agroforestry not only reduces carbon emissions and has socioeconomic benefits, but also helps improve water and air quality, soil health and wildlife habitat.
Socially responsible
Become part of the roasting at origin movement and give the producers the appreciation they deserve.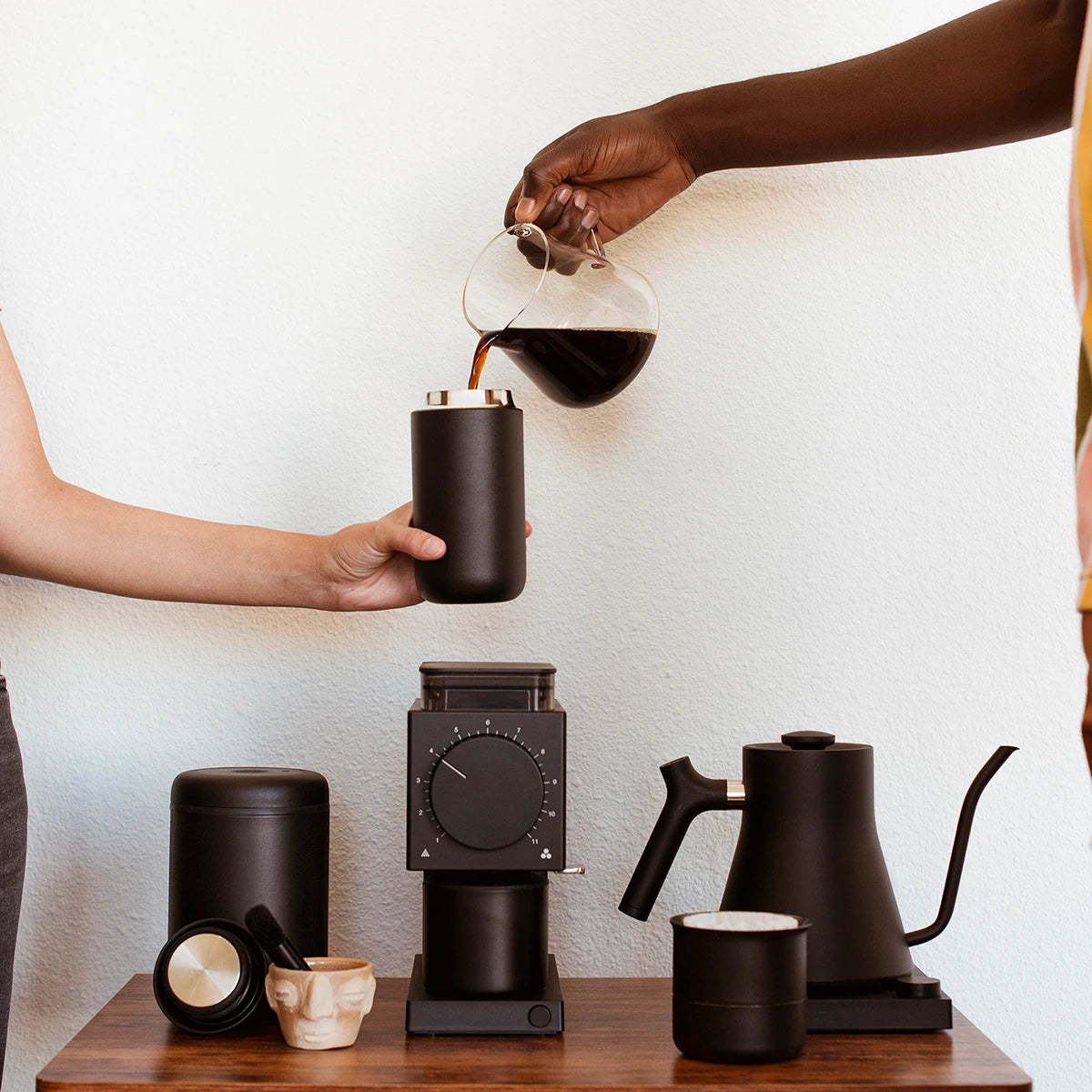 coffee annan
Unser Kaffee zum probieren.
Keine Lust auf Langeweile? Probiere unser Kaffee-Probierset und genieße die Abwechslung.
Brühen wie ein Pro
Unsere Kollektionen