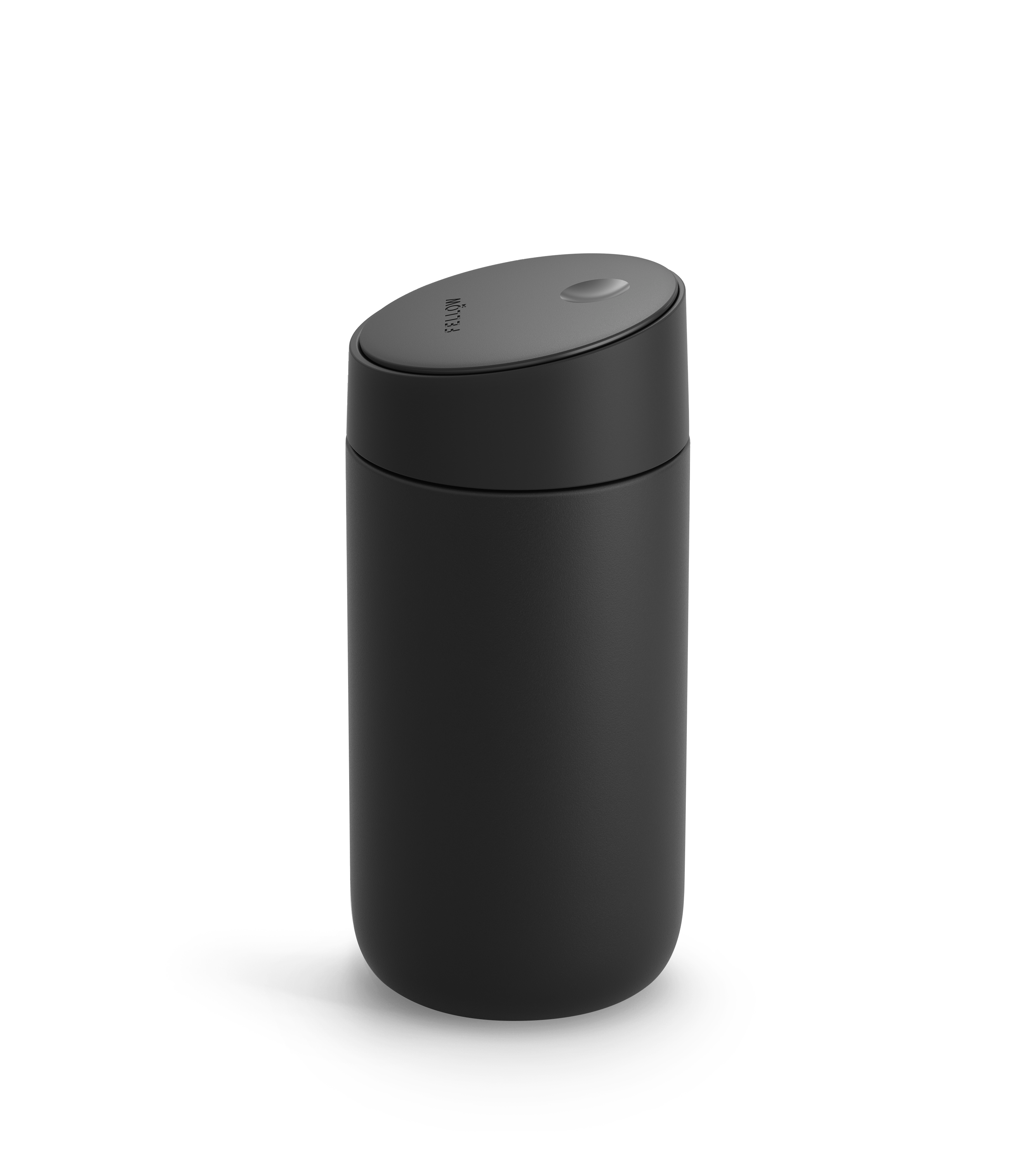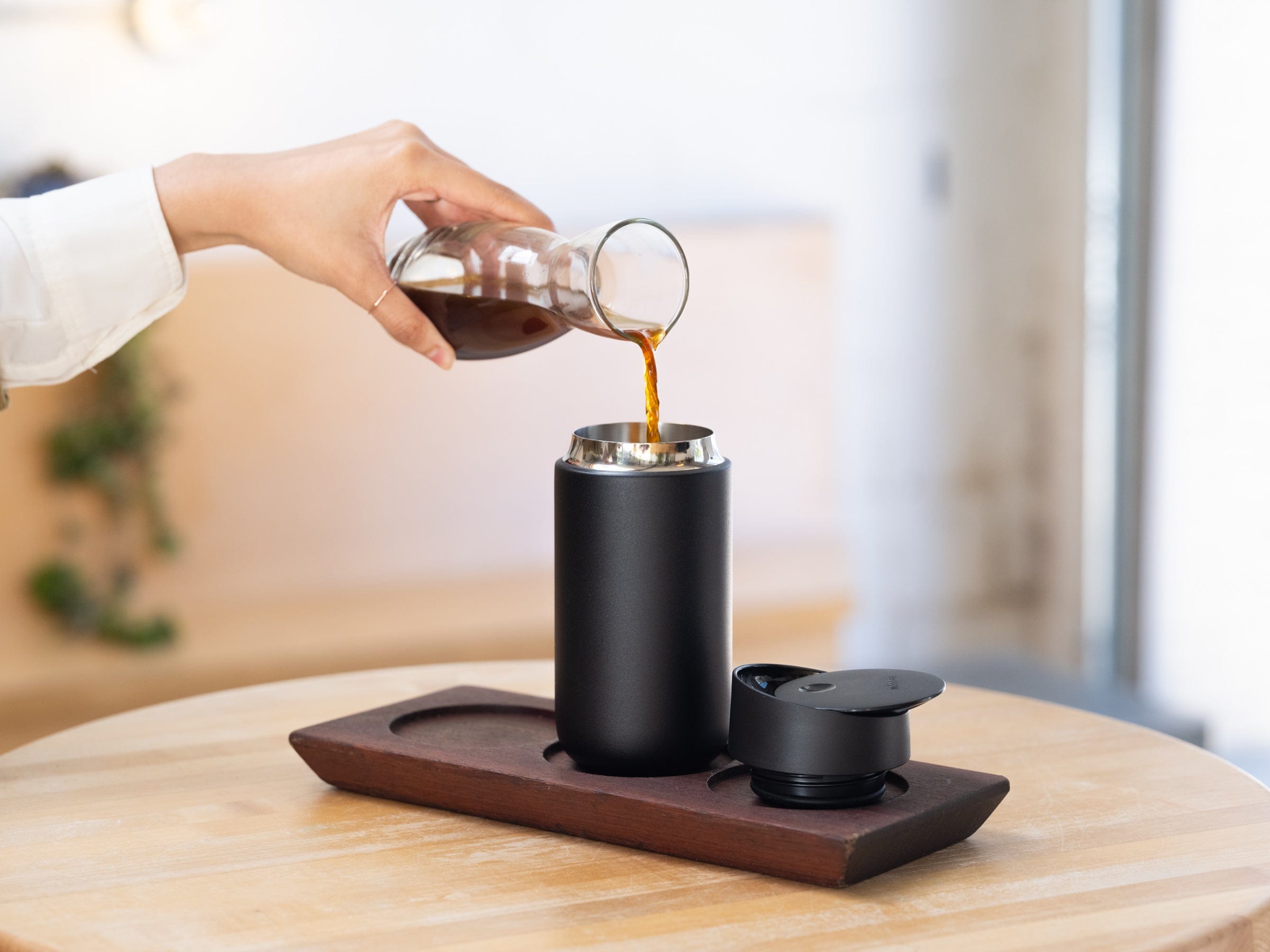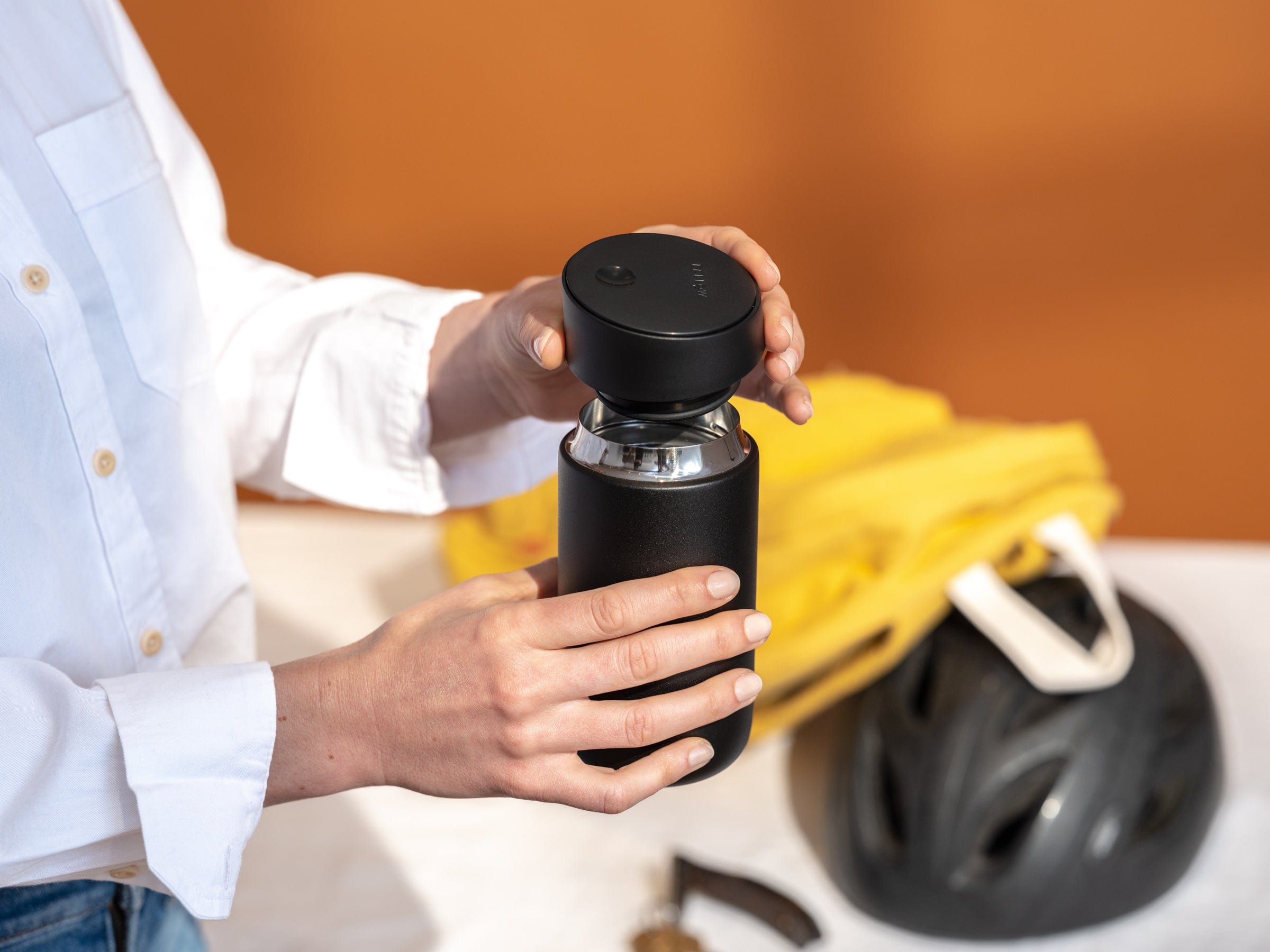 Fellow Carter Move Mug mit Slide-Lock Funktion, Kaffeebecher (Matte Black,354ml)
Perfekter Kaffee, egal wo du steckst
Hast du dir jemals einen Kaffee-Wächter gewünscht, der beim Daumendruck bereit ist? Hier kommt dein neuer Reisegefährte! Genial konzipiert für Kaffee-Liebhaber auf Achse, versteht dieser Becher den Takt deiner Reise. Der einzigartig gewinkelte Deckel ist ein Meisterwerk der Trinkbehälter-Innovation – schieb ihn auf für einen Schluck mitten im Abenteuer und lass die reichen Aromen unseres Kaffees aus afrikanischer Quelle deine Sinne begrüßen. Musst du flitzen? Deckel zu, dein flüssiger Schatz ist sicher und jedes Nuancenspiel von Geschmack und Wärme eingeschlossen. Das ist nicht nur ein Becher; das ist dein Ticket, um das Coffee Annan Erlebnis überall hin mitzunehmen. Kaffeepausen kennen keine Grenzen, und jetzt, du auch nicht.
Überblick
Rein in die Action. Der preisgekrönte Carter Move Mug ist jetzt noch praktischer. Der einzigartig gewinkelte Deckel schiebt sich mit einem Daumenflick auf für eine Kaffeepause mitten im Pendeln, dann gleitet er mühelos zurück und sichert deinen Drink, hält Hitze und Aroma fest.
Warum du ihn lieben wirst:
Der Schiebedeckel
True Taste Keramikbeschichtung
Heat-Lock Doppelwand-Vakuum (6 Stunden heiß oder kalt)
Schlanke Breite für Auto-Getränkehalter
Transitfreundlich
Passt auf deinen Lieblings-Pour-Over Dripper
Details
Kapazität: 12 oz / 354 ml
Abmessungen: 77 mm Durchmesser, 61 mm Öffnung
12 oz: 169 mm hoch mit Deckel, 147 mm ohne
Materialien: 304 18/8 Edelstahl, BPA-freier Kunststoffdeckel, innere True Taste Keramikbeschichtung
Coffee Annan is not
just another coffee company.
We strive for a world where every consumer can be confident that their products are ethically sourced, contribute to equal opportunities and support the change needed.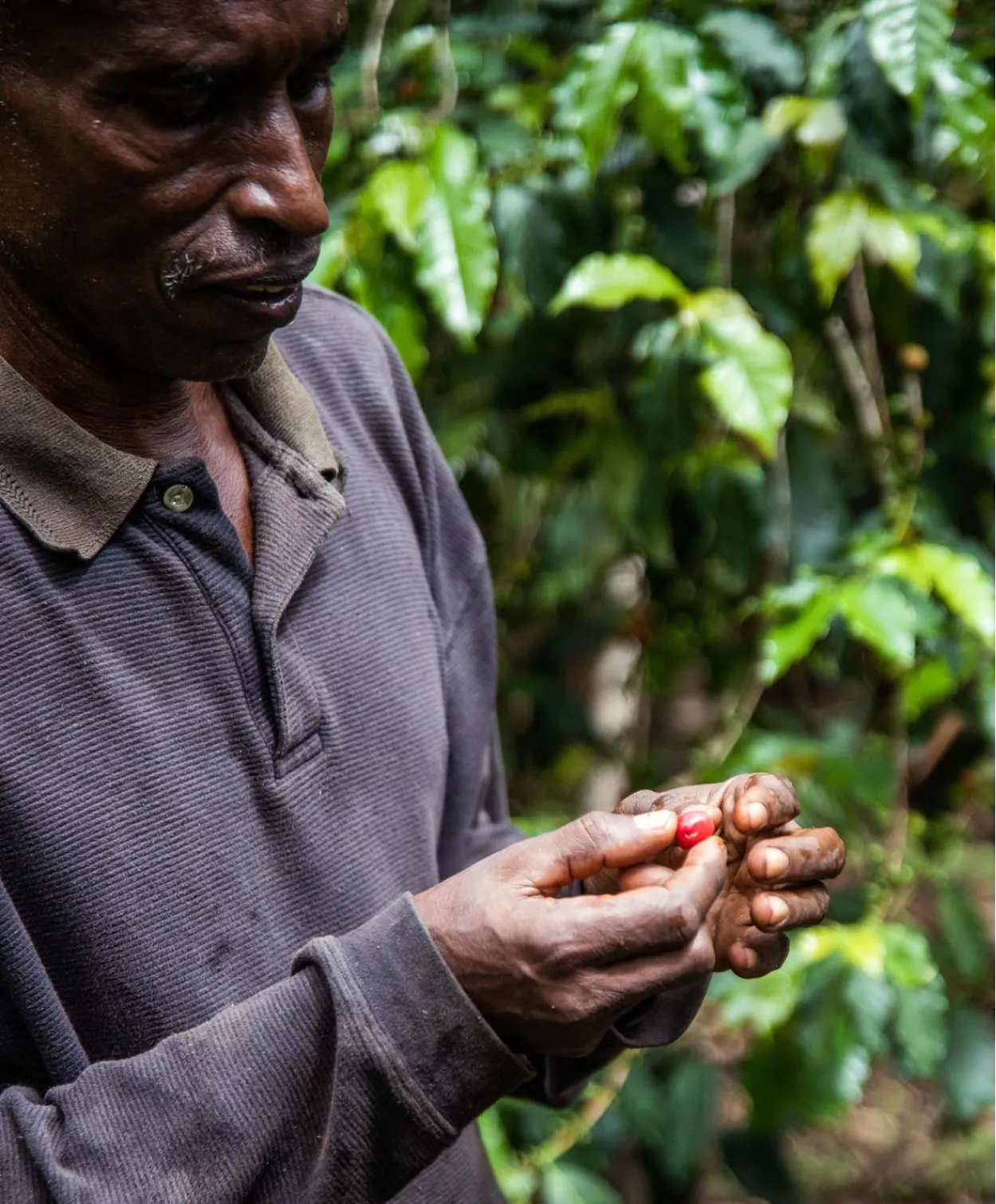 Coffee, but different
Roasted in the growing regions. This is trade on equal terms without colonialism.
Support for agroforestry
Agroforestry not only reduces carbon emissions and has socioeconomic benefits, but also helps improve water and air quality, soil health and wildlife habitat.
Socially responsible
Become part of the roasting at origin movement and give the producers the appreciation they deserve.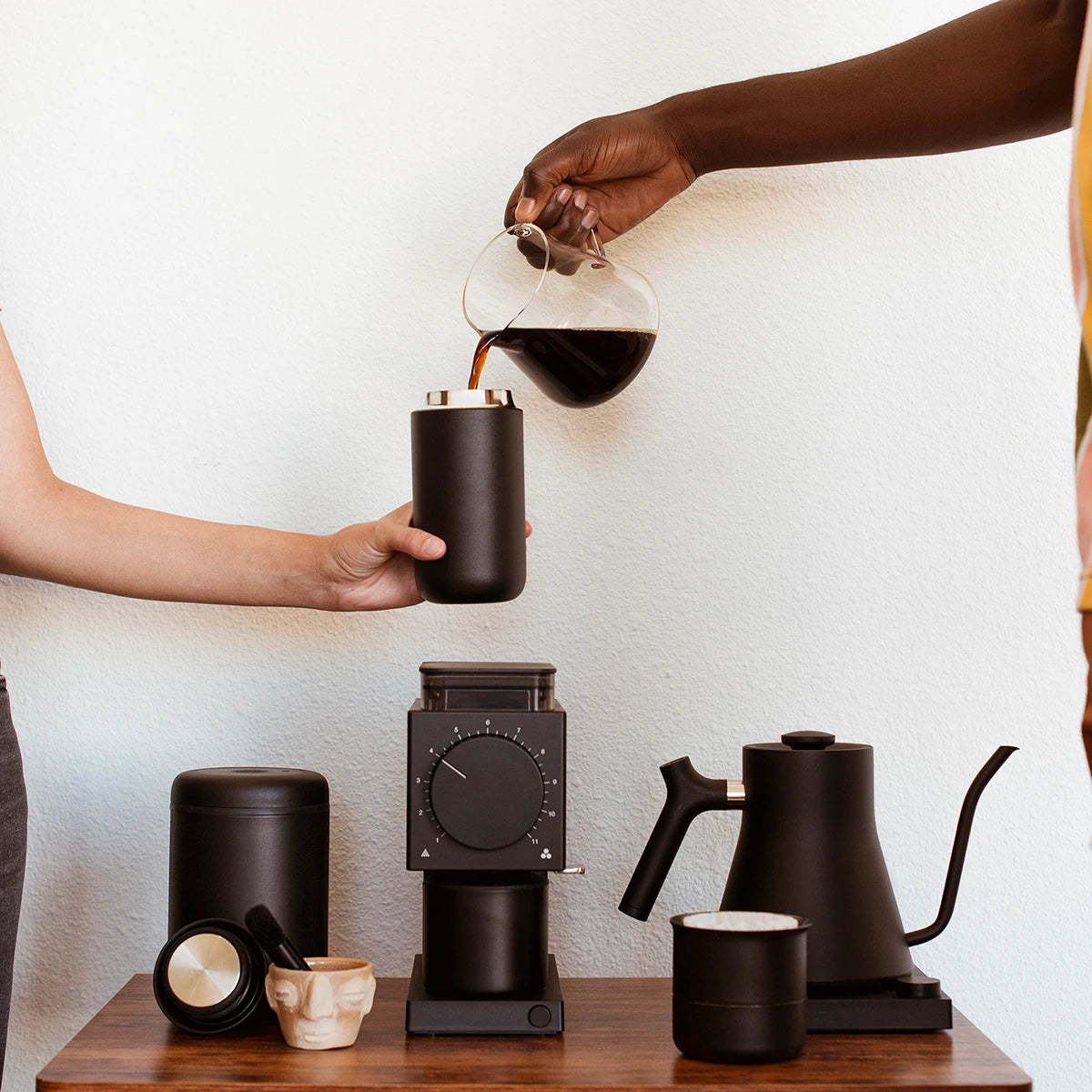 coffee annan
Unser Kaffee zum probieren.
Keine Lust auf Langeweile? Probiere unser Kaffee-Probierset und genieße die Abwechslung.
Brühen wie ein Pro
Unsere Kollektionen